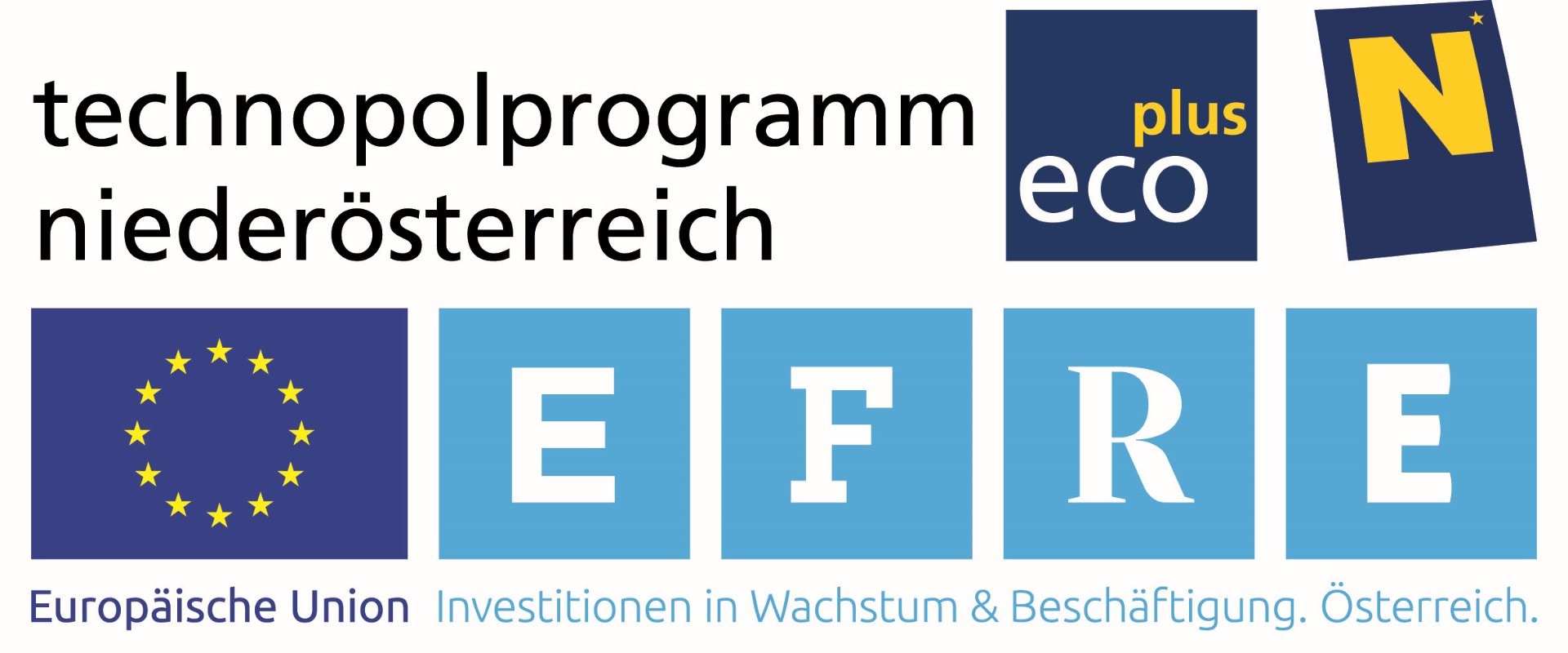 Within this project, a sensor and control system for adaptive lighting systems on vehicles is to be developed.
Particularly in agricultural and special vehicles (underground mining), intensive lighting systems are used to illuminate working areas. Under certain circumstances, these lighting systems can cause the operator to be dazzled and lose track of things or overlook obstacles. This can lead to unwanted incidents and even accidents.
The operator's glare is now to be prevented with adaptive lighting systems to be developed.
**
This project is cofinanced by the government of lower Austria and EFRE (www.efre.gv.at).
Publications
Aichinger-Rosenberger, M.; Fischer, D.; Hingel, A.; Jandrisits, C.; Berger, G.; Zettl, B.; Derkits, C.; Kellner, K.; Posnicek, T. (2018). Arbeitsbeleuchtung für eine Arbeitsmaschine und Arbeitsmaschine mit der Arbeitsbeleuchtung. Patentanmeldung:18205330.6
Hingel, A.; Aichinger-Rosenberger, M.; Jandrisits, C.; Derkits, C.; Posnicek, T.; Kellner, K.; Garber, M.; Kramer, D. (2018). Verfahren und Lichtsystem zum Schutz vor Blendlicht sowie Arbeitsmaschine mit dem Lichtsystem. Patentanmeldung:18205368.6-1012
Lectures
A Novel Glare Prevention Method for High Power LED Lights
Micro and Nano Engineering Conference 2021, 21/09/2021
A study on low latency serial power line tunnes for sensor data transmission
SEIA'19 5th International Conference on Sensors and Electronic Instrumentation Advances, Oslo, Norway, 27/09/2019
Performance Evaluation of a DQPSK and a DSSS PLC-Modem for Vehicular Applications
IEEE International Symposium on Power Line Communications and its Applications (ISPLC), Prague, Czech Republic, 03/04/2019