The 120 ECTS master's programme is compatible with fulltime employment and takes into account the needs of international students coming together to further develop the burgeoning field of cultural property protection. The 6 + 2 modules are designed in a blended learning format, thus integrating extensive on-line preparation and wrap-up phases.
Students and faculty alike profit from the interdisciplinary setting that enables assessing cultural property protection in all its facets. Academic analysis is followed by practical development put to a test at a later stage. Interdisciplinary projects and tabletop as well as live exercises guarantee a hands-on-approach to the crosscutting topic of cultural property protection.
The faculty includes international experts with civilian and military backgrounds, who are keenly committed to the practical aspects of cultural property protection.
The main learning outcomes of the programme are twofold:
Students integrate themselves and their specific knowledge on cultural property into civil and military crisis staff; they communicate the right information to the right persons at the right time in the right way, and link both the heritage side and emergency responder side so that they work together to successfully protect cultural property.
Students assess the different threats posed to cultural property, develop specific emergency preparedness plans for cultural institutions like galleries, libraries, archives and museums; they plan and conduct live exercises to test their developments, together with cultural property protection first responders.
Testimonial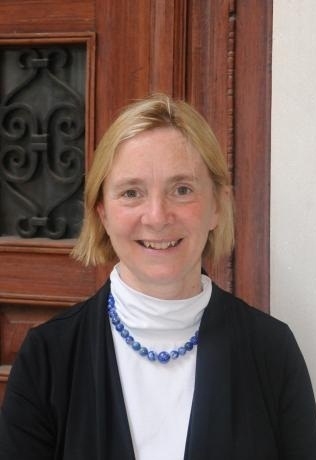 An invitation to teach at Donau University at Krems is an honor for any scholar, and is a great honor for this US Archaeologist and Blue Shield Board Member. The opportunity to contribute to the world's first ever Masters Degree Program in Cultural Property Protection (CPP) has sparked my imagination and offers opportunities to develop and test my ideas for educating military personnel about the importance of CPP and its potential role as a "force multiplier." In essence, if we think about the issues and challenges related to CPP in common sense terms, it quickly becomes clear that a military force whose mission is to stabilize and protect the communities of others needs to arrive equipped to identify and respect heritage and sacred places.
As an academic who has had the opportunity to work closely with one of the most experienced and respected Divisions in the US Army, 10th Mountain, I have had a first hand opportunity to learn about cases where CPP has played a key role in mission success, bringing our soldiers home safely. The lessons they have learned concerning the role of preservation in community resilience and conflict resolution inform my research as we all pursue pathways toward peace. The Austrians are a leader in the western world when it comes to putting cultural property officers in the field and providing military education so it is a great privilege for me to be able to work with my Austrian colleagues in this distinguished program. As much as I hope to add to the program at Krems, I know that I will be the true beneficiary from this experience.
Dr. Laurie Rush, RPA, FAAR, Lecturer
Tritolia
Check out live exercise TRITOLIA18, conducted as part of the EU Interreg CENTRAL EUROPE project "ProteCHt2save" as example of a Cultural Property Protection Exercise, as foreseen in Module 8.
Further information on TRITOLIA 2018