EGOV-CeDEM-ePART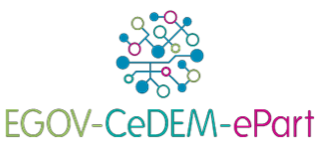 Since 2007, the international conference for e-Democracy and Open Government (CeDEM) has brought together e-democracy, e-participation and open government experts from science, politics, administration and business to critically discuss current topics, ideas, innovations and challenges of a networked society in the digital age. In 2018 CeDEM merged with IFIP EGOV-EPART and the annual conference of the IFIP Working Group 8.5 to form the annual EGOV-CeDEM-EPART conference series.
Find more details here!
Sicherheitskonferenz (SIKO)
The aim of the Security Conference (SIKO), founded in 2002 by the Center for Infrastructural Security, is to present developments in the security sector on the basis of current priorities, to present new concepts and to provide impetus together with partners. The priorities are based on the results of research projects and expert discussions as well as on the requirements of the teaching field and discussions with practitioners. The conference has established itself as a meeting place for the security community in Austria and takes place annually at the University for Continuing Education Krems.
Find more details here!
International Data Science Conference (iDSC)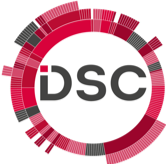 The International Data Science Conference (iDSC) was founded in 2017 and has since then pursued the goal of networking between science and industry to promote innovation in the field of data science and data analytics. The main feature of the iDSC is the combination of state-of-the-art research with best practices from the fields of data science and data-driven business concepts. The two fully-fledged tracks (Research & Industry) bring together partners from both worlds for an inter- and transdisciplinary exchange.