location
Donau-Universität Krems
Am 4. Oktober 2017 haben Interessierte die Möglichkeit, eine Lehrveranstaltung des Masterstudiums Music for Applied Media an der Donau-Universität Krems zu besuchen. Die renommierte Hollywood-Juristin Judith Merians wird Studierenden die Auswirkungen des digitalen Wandels auf die Filmindustrie präsentieren.
Die vielfältigen Unterhaltungsmöglichkeiten, die digitale Technik mit sich bringt, haben die amerikanische Filmindustrie radikal verändert. Erfahren Sie, wie sich der digitale Wandel auf Studio- und Indie-Filmproduktionen auswirkt, Auswahlprozesse und finanzielle Herausforderungen beeinflusst und welche Strategien anzuwenden sind, um Filme optimal zu vermarkten.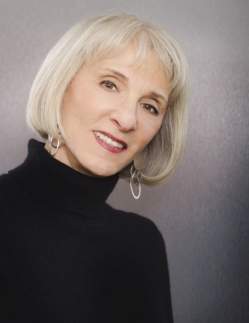 Judith Merians blickt bereits auf drei überaus erfolgreiche Jahrzehnte als Juristin und Business Executive im internationalen Film Business zurück: Als Senior Vice President of Business and Legal Affairs bei Regent Entertainment International ist die Juristin nicht nur Rechtsexpertin, sondern führt auch Verhandlungen in den Bereichen Internationaler Vertrieb, Koproduktionen und Finanzen. Weitere Stationen ihrer Karriere sind Hollywood-Firmen wie Warner Bros. (Assistant General Counsel), Paramount Pictures Corporation (Director of Business Affairs) oder ABC Motion Pictures (Director of Business and Legal Affairs).
Neben ihrer Tätigkeit für Hollywood unterrichtet sie regelmäßig "Business of the Film Industry" an der University of California Los Angeles und zählt zu den Lehrkräften an renommierten Filmschulen wie dem Gerassimow-Institut für Kinematographie (Moskau) oder der Tokyo Film School. Außerdem ist sie über sechs Jahre lang Konferenz-Vortragende bei den Filmfestspielen Cannes. Auch als Autorin von Artikeln über die Unterhaltungsindustrie, die bereits in Frankreich, Großbritannien, Italien und in den USA veröffentlicht wurden, ist Judith Merians in der Fachwelt bekannt.
Information und individuelle Beratung
Unsere Open Lecture am 4. Oktober 2017 (09.30 bis 13:00 Uhr) bietet für Sie die optimale Gelegenheit, das Studiengangsformat, die Studierenden, ReferentInnen und das Netzwerk unserer Masterstudiengänge Music Management und Music for Applied Media persönlich kennenzulernen. Selbstverständlich steht Ihnen an diesem Tag auch das Studiengangsteam für Auskunft und individuelle Beratungsgespräche vor Ort zur Verfügung.
Wir freuen uns über Ihre Teilnahme an unserer Open Lecture in Krems. Um Anmeldung wird gebeten!
Anmeldung zum Open Lecture Day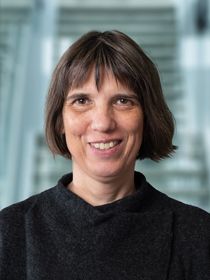 Krems-Steiner Landstraße 26, Ground Floor, Büro