Univ.-Prof. Dr. Peter Parycek is Vice Rector for Educational Affairs/Academic Continuing Education and Digital Transformation (CDO) of the University for Continuing Education Krems/Danube University Krems; he was elected by the University Council on April 19, 2021.
Peter Parycek heads the Department of E-Governance in Business and Administration at Danube University Krems as University Professor for E-Governance. In January 2020, he took over the function of Chief Digital Officer (CDO) and is responsible for the implementation of the digitization strategy. In addition, he has headed the Competence Center Public IT (ÖFIT) at the Fraunhofer Fokus Institute Berlin since 2017, funded by the Federal Ministry of the Interior. In August 2018, he was appointed by Chancellor Angela Merkel to the German Federal Government's Digital Council. The nine-member international panel of experts advises the Chancellor and the German Federal Government in direct dialog.
Together with Univ.-Prof. Dr. Gerald Steiner, he is scientific co-lead of GovLabAustria, which was founded with the Federal Chancellery and offers an inter- and transdisciplinary experimental space for administration, civil society and business at the interface of theory and practice.
As a legal information scientist, Peter Parycek works inter- and transdisciplinarily at the intersection of legal-political, societal and technological developments. His research focuses on the effects of technology on state, society and economy and the necessary changes in policies, legal and organizational systems.
Peter Parycek is Vice President of the IFIP Working Group 8.5, which organizes one of the leading conferences in the e-government domain. He is also a Steering Board Member of ICEGOV and active in numerous other international conferences as track chair, program committee member or reviewer.
Service Center for Students
The lawyer Dr. Daniel Stanonik LL.M. and
the lawyer Dr. Karsten Kinast LL.M., representing the law firm KINAST Rechtsanwaltsgesellschaft mbH,
are the external data protection officers, representing the responsible party on a reciprocal basis.
Lawyer Dr. Daniel Stanonik, LL.M.



Stanonik Rechtsanwälte GbR

Salztorgasse 2/15

1010 Vienna
Lawyer Dr. Karsten Kinast, LL.M.



KINAST Rechtsanwaltsgesellschaft mbH

Salztorgasse 2/15

1010 Vienna
Lawyer - Office for Study Law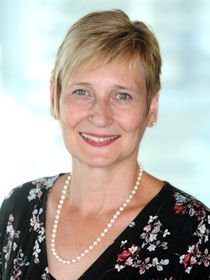 Processing - Office for Study Law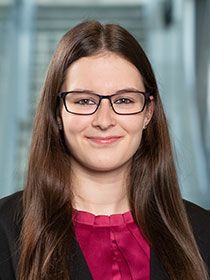 Lawyer - Office for Study Law
Digital Transformation Team
Student Life Cycle Coordinator - Team Digital Experience Design