In the contemporary globalized world, law is no longer a predominantly national matter. Today's lawyers are confronted with transnational dimensions appearing in nearly all legal issues.
All branches of law have lost their national exclusivity and are, to a high degree, influenced by international and regional legal instruments, supranational EU law and often also the law of foreign countries. International commerce is at the heart of globalization and the core matter of today's juridical practice.
Therefore the legal profession nowadays requires a multilevel capacity: a solid knowledge based in one's national law and, crucially important, combined with specific abilities to understand and efficiently handle the manifold transnational issues connected to it.
Possible matters for the lawyer are preparing a contract with your business partner abroad, consulting the transnational merger of companies, being involved in an international arbitration case or confronted with the insolvency of a multinational enterprise. These interesting issues require a highly professional capacity, knowledge and skills all of which you can acquire in this LLM program "International Business Law" offered by University for Continuing Education Krems, Austria and Steinbeis University, Germany.
The program is directed towards students and practitioners from all around the world, is held online and fully compatible with your practice-oriented job, and meets your specific professional interests.

Target group
Lawyers working in law firms and businesses, large corporations, groups and medium-sized companies (national and international)
Course option
Master of Laws in International Business Law
Admission requirements
Study according to regulations
Learning format
Online teaching/distance learning
Duration
2 semesters
ECTS-Points
60
Course fee
EUR 11.900,--
Start
Summer semester 2023
Winter semester 2023/24
Language
English
Regulation (Curriculum)
Study location
University for Continuing Education Krems
Dr.-Karl-Dorrek-Straße 30
3500 Krems
Austria
Organizer
Questions about the study course?
Please feel free to contact us directly.
Online Infosession
Get your information online!
Thursday, 31. August 2023, 12:30 p.m.
Thursday, 14. September 2023, 12:30 p.m.
Thursday, 09. November 2023, 12:30 p.m.
Link to event site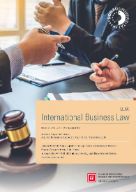 Information video of the course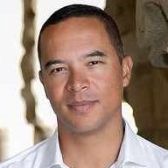 "
"U.S. law dominates international contracts and transactions in the Anglo-American region. For Europe, the USA is the most important trading partner and business relations are therefore very close. However, due to the very broad jurisdiction of US courts, one can also be confronted with US law and US courts relatively quickly and involuntarily."
Dr. Robin Lumsden MBA/MSx (Stanford) LLM (Berkeley)
Lecturer on the subject of "US-Law"