Weltweite Veröffentlichung bei Naxos Records
Der brasilianisch-amerikanische Komponist Miguel Kertsman, Studiengangsleiter am Zentrum für Angewandte Musikforschung der Donau-Universität Krems, hat im September 2018 etwas erreicht, was nur wenigen KünstlerInnen gelingt – eine weltweite Veröffentlichung seines Albums "3 Concertos & New York of 50 Doors" beim renommierten Label Naxos Records, nach früheren global releases seiner Werke beim Label Sony Classics. Die Mitwirkenden des Albums gehören zu den besten der klassischen Musikszene: die symphonischen Orchesterwerke wurden mit dem London Philharmonic Orchestra unter der Leitung des berühmten Dirigenten Dennis Russell Davies eingespielt, als SolistInnen fungierten Marina Piccinini (Querflöte), Martin Kuuskmann (Fagott), Orsolya Korcsolan (Violine) und Gergely Sugar (Horn, Schofar).
Das Album "3 Concertos & New York of 50 Doors" ist seit Mitte September 2018 online bei Spotify, iTunes und Apple Music, Amazon, Arkiv Music, Archambault und Naxos Direct erhältlich, sowie als Audio-CD im gut sortierten Fachhandel wie etwa bei Saturn. Es zeichnet sich musikalisch durch genreübergreifende Einflüsse aus traditioneller klassischer Musik, brasilianischem Folk, Jazz, Progressive Rock, Electronica und Filmmusik aus, sowie durch ungewöhnliche Klanglandschaften und feinfühlige Kontraste zwischen Traditionalismus und Experimentierfreudigkeit. Mit rund 63.000 Streams auf Spotify und 100.000 Video-Klicks auf Facebook und Youtube gehört das Album bereits jetzt zu den erfolgreichsten klassischen Releases in diesem Jahr weltweit.
Miguel Kertsman ist am Zentrum für Angewandte Musikforschung mit großem Engagement als Studiengangsleiter für die beiden Masterstudiengänge "Music Management" und "Music for Applied Media" tätig. Das Expertenprogramm "Music Production for Applied Media" wurde von ihm federführend konzipiert. Seine breitgefächerte Erfahrung und sein Netzwerk als internationaler Musikmanager, Produzent und Komponist bringt Kertsman regelmäßig in die Curriculum-Gestaltung und seinen Unterricht ein. Unter anderem hält er Vorlesungen und Workshops zu Grundlagen der Akustik, Audiosystemen, Musikästhetik und -analyse, Orchestrierung, Produktion und Sound Design am Zentrum für Angewandte Musikforschung.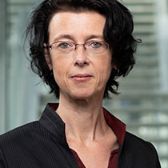 "
"Wir freuen uns sehr , mit Miguel Kertsman einen Studiengangsleiter für unsere Masterstudiengänge Music Management und Music for Applied Media zu haben, der künstlerisch und fachlich zu den erfolgreichsten Komponisten, Produzenten und Managern gehört, und nicht zuletzt ein gefragter Vortragender ist."
Eva Maria Stöckler
Leiterin des Zentrums für Angewandte Musikforschung