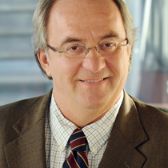 "
"Es zeigte sich, dass trotz weltweiter Bemühungen große regionale Unterschiede in Hinblick auf Herz-Kreislauf-Erkrankungen bestehen"
Univ.-Prof. Dr. Dr. h.c. mult. Michael Brainin
Univ.-Prof. Dr. Dr. h.c. mult. Michael Brainin, Leiter des Departments für Klinische Neurowissenschaften und Präventionsmedizin der Donau-Universität Krems, repräsentierte als President-Elect die Welt-Schlaganfall-Gesellschaft beim Gipfeltreffen in Singapur.
Herzerkrankungen und Schlaganfälle treten in Ländern mit niedrigem und mittlerem Einkommensniveau besonders häufig auf. Durch Minimierung der bekannten Hauptrisikofaktoren – von Bluthochdruck bis Rauchen – könnten diese Erkrankungen weitgehend vermieden werden. "Um die Sterblichkeitsrate zu reduzieren, bedarf es weiterer großer Anstrengungen", betont Brainin.
Epidemie nicht übertragbarer Krankheiten
Der 2nd Global Summit on Ciruculatory Health wurde von der World Heart Federation in Kooperation mit der Asian Pacific Society of Cardiology, dem Asia-Pacific Heart Network und der Singapore Heart Foundation durchgeführt. Neben VertreterInnen internationaler Fachgesellschaften und NGOs nahmen auch politische EntscheidungsträgerInnen daran teil. Das Gipfeltreffen knüpfte an die Ergebnisse der ersten Veranstaltung dieser Art an, die 2016 in Mexiko stattfand. Das nächste Gipfeltreffen wurde für 2018 festgelegt; es soll im Rahmen der UN-Generalversammlung zur Epidemie der sogenannten Non-Communicable-Diseases, also der nicht übertragbaren Krankheiten wie Herzerkrankungen und Schlaganfälle, abgehalten werden.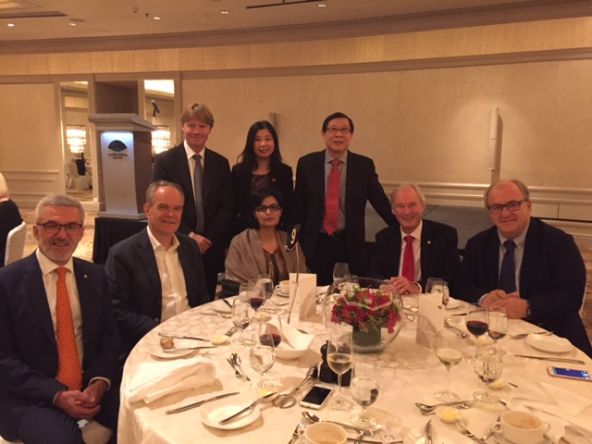 Faculty Dinner beim 2nd Global Summit on Cirulatory Health im Juli 2017 in Singapur. Sitzend von links nach rechts: Prof. Michael Brainin (Donau-Universität Krems, President-Elect World Stroke Organisation), Prof. David Wood (President World Heart Federation), Dr. Sania Nishtar (Heartfile), Dr. Jean-Luc Eisele (World Heart Federation), Dr. Etienne Krug (World Health Organisation). Stehend von links nach rechts: Prof. Hung Yong Tay und Mitarbeiterin (Singapore Heart Foundation), Prof. Jeroen J Bax (President European Society of Cardiology).
Previous image
Next image